Step 1
Place the body butter base into the microwave and heat until the base reaches around 50-60°C (130 Fahrenheit).
Step 2
Mix well and ensure temperature is between 50-60°C (130 Fahrenheit). This ensures the base will not separate.
Step 3
Add your fragrance, oils and any other additives you would like to use. We have used a vanilla oil, cosmetic glitter, pink colouring and a marshmallow fragrance oil.
Step 4
Mix thoroughly until the body butter is a smooth consistency.
Pour into a your containers and you have your very own Vanilla and Marshmallow scented Body Butter.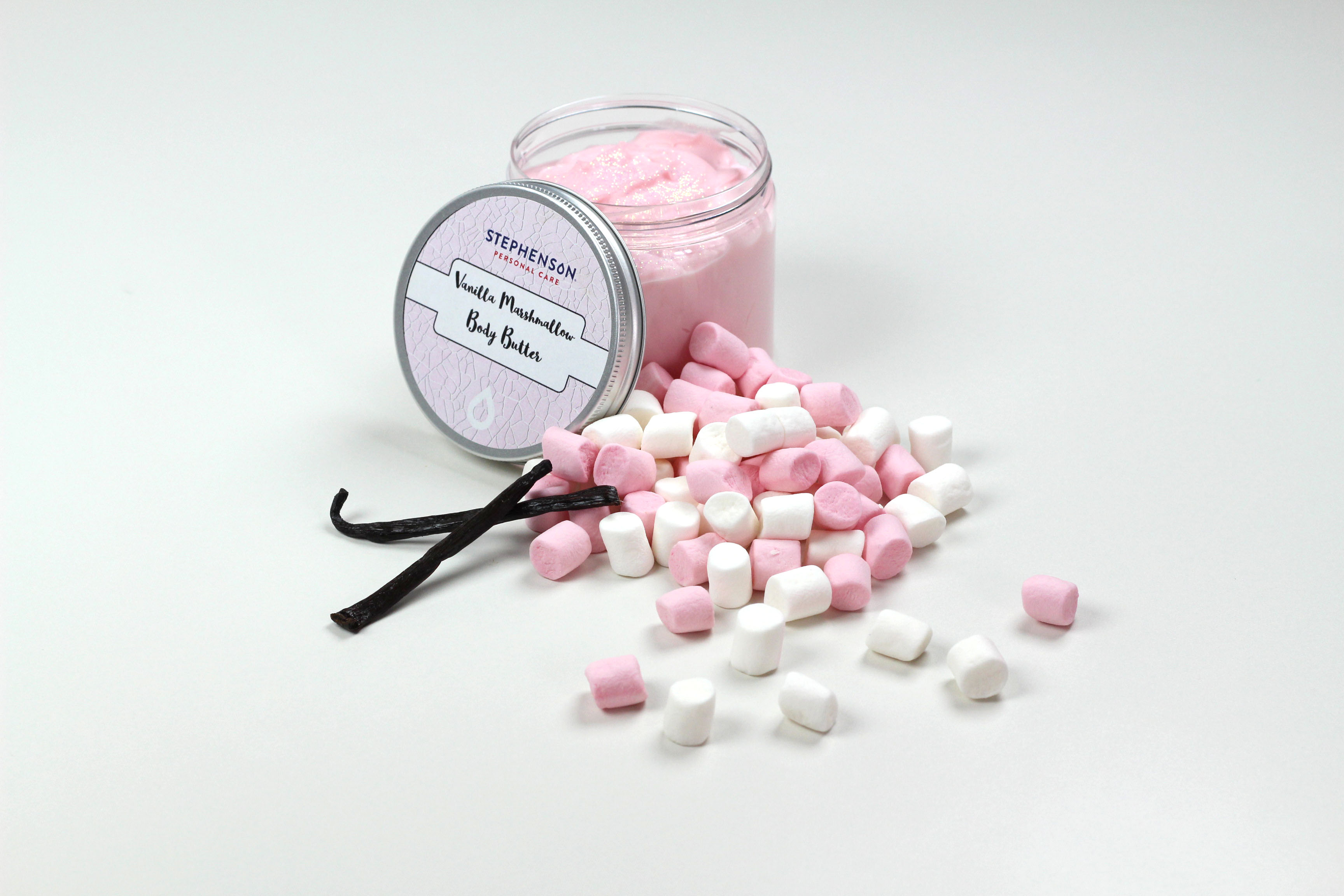 Interested in more Body Butter recipes? Click here to find out how you can make 8 more recipes!
---