Liquid Soap Market Overview
On our 2018 review, liquid soaps were the most active in Latin America (28%) and North America (26%) and steadily growing in Europe (16%), as more and more consumers are looking for more convenience associated with wellness and fitness trends in the upcoming years.
The shower and liquid soap market is dominating across Europe, followed by the liquid/gel hand category and estimated around €1,289bn. Germany, France, the UK and Italy are key markers for liquid products. According to data experts from Mintel, the personal care market is valued at €5.76bn.
Globally, the largest market overall for liquid soaps is the USA worth $1.197bn followed by China, Germany and Japan. The natural space is becoming increasingly competitive as more brands enter the segment, including extensions from other markets.
Liquid Soap in Personal Care Market
Liquid Soap has grown in popularity over time around the world. However, with the personal care market getting more saturated, there are ways how manufacturers and brands can innovate to make the products more exciting with the emerging consumer driven trends.
Consumers are generally looking for great cleansing properties in soap, shower and bath products and brands have continuously tried to offer great cleansing with added benefits, such as hydration leading the way. There is also a focus on offering more natural ingredients in liquid soaps with some differentiation in terms of textures, scents, skin benefits and even eco or convenience packaging.
Hygiene and Health
According to a Mintel survey, over half of US consumers believed that bar soap harboured germs after use. Specifically, many 18 to 24 year olds are picking up liquid soap over the 'old-fashioned' bar soap as they perceive liquid soap to be more hygienic and anti-bacterial. However, research conducted by Which? (2016) indicates that there is little to no difference between the cleaning properties of bar soap and liquid soap.
Like bar soaps, liquid soap has its own distinct advantages, including:
Hygiene and health benefits are improved. Liquid soaps are reducing the exchange of germs between users. As no one handles the soap in the same way as with a bar soap, there is very little chance of spreading germs.
Environmental – consumers are demanding less plastic packaging - recyclable, refillable or concentrated options are appealing. - Traditionally liquid soaps are packaged in this way but environmentally responsible manufacturers are responding by introducing refillable/multi-use containers or even alternatives to plastic. In 2018, just 2% of soap, bath and shower product launches in Europe were refill offers, according to Mintel report.
Unlike bar soaps, a liquid soap never gets mushy.
As seen with shower gels and body wash formulations, liquid soap tends to create more convenience in terms of quick application with a richer lather than traditional bar soaps. This is one of the key reasons for its popularity
In recent years, consumers have become more interested in leading a healthier lifestyle, making more informed and conscious purchasing decisions. These healthy and clean lifestyle changes will continue to have an impact on the ingredients and marketing claims used within the personal care sector. Mintel outlines that ingredients derived from superfoods, probiotics and vitamins will be driving new product development with bath and shower products. In addition to this 7% of new product launches within the liquid soap market featured a vegan marketing claim on packaging (Mintel, 2016).
Image Credit: Conscious Skincare
Moisturing claims in liquid soaps
Moisturising claims are most active in liquid soap and shower products and as mentioned hydration is the most common claim used after cleansing.
To offer a bit of differentiation, some brands are tapping into the emerging trend of using plant/tree waters in skincare in order to provide even more healthy and moisturising benefits and naturalness. Two examples of these are Sarmance Loire Vineyards range of products using 30% vine/grape leaf water and Beyond the Remady line by from LG Household & Health Care containing 5 variants of moisturising, detoxing, skincare benefits etc.
Some brands also started offering a range of claims to provide intensive skincare, while encompassing local sourcing and technology developments mentioned in trends of 2018.
A great example of this is Apart Natural range of bath and liquid hand soaps by Global Cosmed in Poland offers 3 variants, which taps into ageing concerns and naturalness with a more innovative formula combining: hyaluronic acid, known as the elixir of youth; and plant stem cells. See example below:
Image Credit: Internetowysupermarket
Natural and Eco
Consistent with previous years, products made with natural ingredients are growing in popularity among health-conscious consumers. As consumers are becoming more educated and concerned about ingredients used within the personal care sector, they are looking for milder and natural alternatives that they are not afraid to use on their skin. Ingredients used to manufacture bar soap, such as lye (or sodium hydroxide) and synthetic surfactants (such as sodium laurel sulfate), are known to consumers, and liquid soap gives them a more naturally formulated alternative.
Up to 50% of US and European consumers look for natural ingredients such as organic or natural essential oils and fruit extracts and packaging with a natural claim.
The popularity of natural and skin-friendly claims vary across the different personal care categories. Also, while natural personal care products have seen rapid growth in the past few years, botanical/herbal claims can improve. There is a call for more innovation in this area, and brands started using emerging environmentally friendly and vegan claims.
It is also interesting to see the growth of Ayurveda principles highlighted as part of the wellness theme breaking into beauty and emerging in shower and liquid products. Tesori d'Oriente Ayurveda fragrance, bath and shower collection is a great example of products inspired by the principles of Ayurveda.
This doesn't come as a surprise as the sustainability trend is affecting the whole personal care market. Not only it is affecting use of sustainable sourced ingredients but environmental friendly packaging. In this day and age most people use showers as a more eco-friendly part of their daily hygiene routine, as baths are wasteful of water also causing some water-scarcity issues in certain parts of the world. This has added up to an increase of liquid soap usage among consumers, with 76% of Chinese consumers choosing shower gels as part of their daily routine, as opposed to bar soap (24%).
Microbeads have also been a popular addition to liquid soap products in the personal care sector. However, with these microbeads under scrutiny from consumers and a ban imposed, brands will do well to draw attention to natural and biodegradable exfoliates within their products.
Packaging can also play a key role and is a big driver associated with environmental awareness. There are more and more brands taking a more innovative approach and thinking about the solutions. Seed Phytonutrients Exfoliating Hand Wash packaging really stands out from the crowd with 100% post-consumer recycled paper.
Image Credit:Anca Moraru
"34-62% of soap, bath and shower launches in Europe in 2018 had a natural (62%) or eco (34%) claim – steady on previous years. - Mintel reports."
Convenience
Research suggests consumers are opting for products that promote convenience on packaging claims, specifically in emerging countries where this can see an even wider global shift to liquid soap cleansing products (Mintel, 2016). As well as this, marketing a product as having multiple benefits is also a trend that more brands are picking up on, with 60% of consumers thinking that in-shower moisturisers will save them time. In-shower treatment products have plenty of space to grow within the marketplace, with 20% UK consumers using these products already.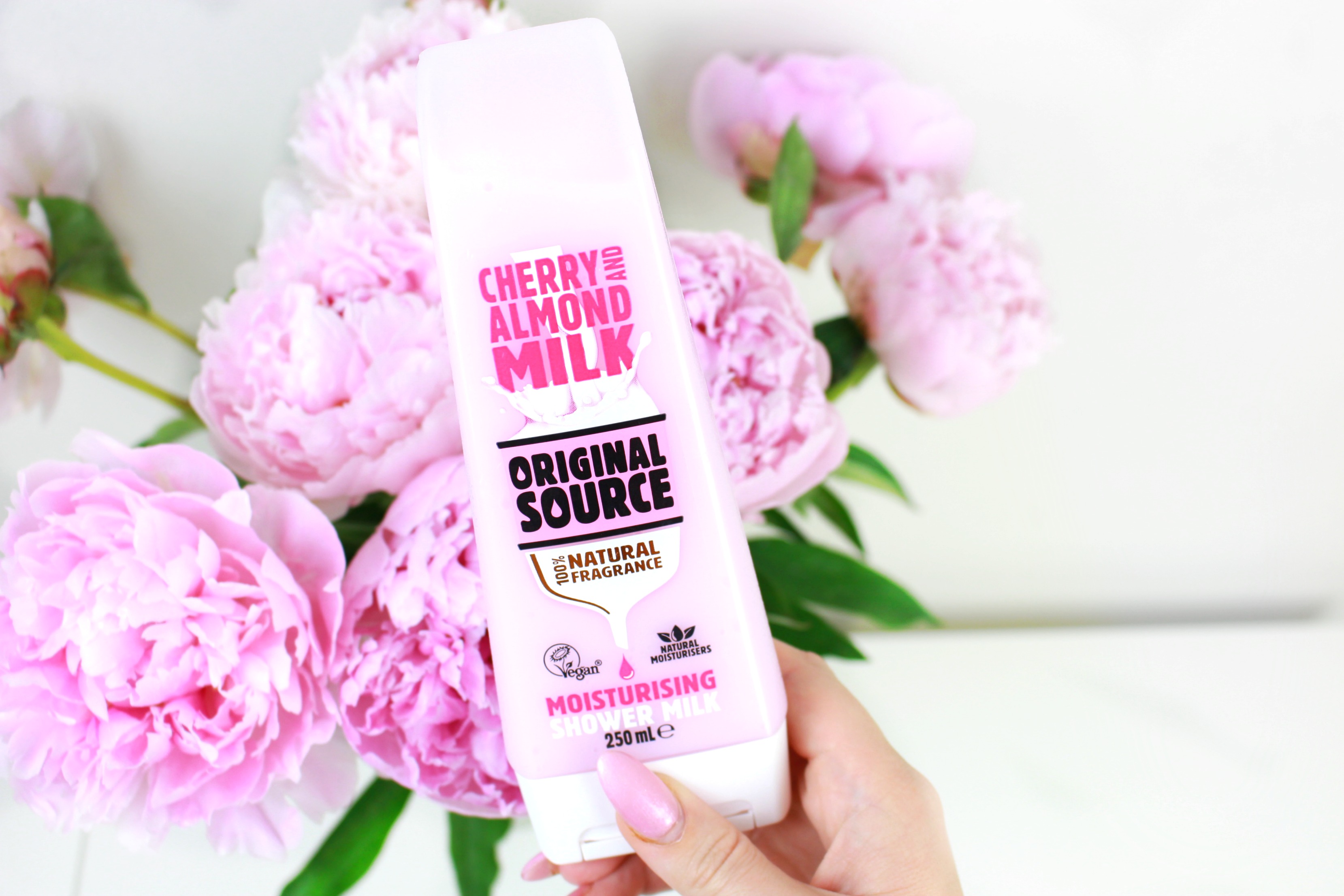 Image Credit: Just Jodes
Thinking about textures of liquid soap
Generally, the most dominant texture in shower products and liquid soap products is that of jelly. This is especially favoured in Europe, while liquid textures are most popular in Latin America: 16% of launches vs 2% globally, according to Mintel.
Similarly, texture innovations focusing on portability and convenience while concentrated formulations are still a niche in the shower and liquid soaps. However, there are emerging brands that offer more concentrated, gel-like liquid products with associated natural and eco-friendly benefits (e.g. the use of less plastic in the smaller packaging) and portability (e.g. lightweight and smaller pack sizes).
Similarly, travel and concentrated formulations can expand further and we will see more examples of new product development in this category in the near future with more and more consumers focusing on wellness.
One great example of a concentrated liquid body wash is Yves Rocher I Love My Planet.
Image Credit: Christina Key
Household
If you take a minute to think about the household cleaning products you have at home, the chances are that nearly all of them are liquid soap or liquid detergent based products. Liquid soap has and will always be a widely used, everyday product in this sector. However it is still important to consider changes in consumer behaviour in order to keep up to date with the market, and develop new products that grab the consumers' interest in a crowded marketplace.
Hard Surface Care
Including cleaning products from multi-purpose cleaning and tile care, to bleach and drain care, the hard surface care category contains the whole range of liquid cleaning products for the home. According to Mintel, multi-purpose household cleaners are leading new product development accounting for 38% of overall launches in this category in 2016, and metal cleaners have the least market share. The US is the largest market for household cleaners in the world, with sales topping $5 billion last year.
Image Credit: Good Housekeeping
Natural Cleaning
Mintel suggests that natural cleaning is the future of product development within the household cleaning sector, with 22% of US consumers already looking for natural ingredients in products they purchase. Up to 83% of European consumers have implied that they would purchase all natural surface cleaners if they matched other products on price and performance.
Consumers look for products that make claims that ingredients are from natural sources, such as botanical and herbal, organic or free from preservatives). Popular ingredients in natural cleaners include Lemon, Tea Tree Oil and Honeysuckle. It is also thought that nearly a third of people are still using traditional methods of cleaning in their homes with household ingredients such as baking soda, lemon juice and vinegar.
Product Safety
With growing concerns over the harshness of the chemicals used in household cleaning products, consumers are now looking for more natural and 'clean' products. There is growing interest for products that have been dermatologically tested, or are suitable for sensitive skin.
As well as this, consumers are interested in products that promote the safety of the family home. Development of products with antibacterial claims account for 28% of launch activity in this category, promoting a germ free home. Natural ingredients and product claims also help to reassure consumers here about the perceived safety of these products.
Image Credit: The Honest Company
Fragrance
Many consumers in the USA and Asia look for fragranced products that also act as odour-neutralisers. The fragrance of a product can also be a key factor in the purchasing decision, with citrus scents popular in the US to freshen up the home. There is demand for more exotic scents in this category, with gourmet or edible scents seeing an increase in sales throughout 2016.
Other popular fragrances around the world include lavender, pine, jasmine and mint.
Image Credit: Best Bathroom Design
Convenience
With multi-purpose cleaner product sales topping the category, it is no surprise that consumers are interested in time-saving and convenient cleaning products. The most popular product claims include quick, fast and efficient and it is estimated that up to 40% of new products will reinforce convenience claims.
Products that can save the time that people spend on chores include stain removers, multi-purpose spray cleaners and wipes. Cleaning wipes that have specific purposes, such as floor, window or surface wipes are popular in the US and China and it is expected this trend will continue to increase around the world.
Stephenson
Stephenson is at the forefront of innovation in natural liquid soaps. Offering a variety of liquid soap bases with high cleansing and moisturising properties, the range include surfactant concentrates to certified natural and organic liquid soap bases, like Stephenson's Liquid 105, Liquid 100 and Liquid 101.
For manufacturers in the personal care sector, liquid soap products require very simple setup, using additives such as colour, fragrance, and sometimes a thickening solution to produce a variety of high quality finished liquid products such as liquid shower gel, liquid hand soap, 3-in-1 applications, liquid shampoo and foam soap.
Liquid soap bases offer a natural alternative to synthetic surfactants when used on their own or blended with natural surfactants. Changing demand and market analysis have led us to develop a range of application concepts in the personal care market using a small selection of our liquid soap bases.
To find out how Stephenson's liquid bases can help with new product development enquire now!
---